Pain Physicians NY Brooklyn
Pain Physicians NY (Brooklyn NYC) offer best in class treatment: Latest Cutting Edge, Non-Invasive Disc Decompression Procedure, Platelet Rich Plasma (PRP) Injections for Discogenic low back pain, Body Composition Analysis, High Tech Shockwave Therapy, groundbreaking Interstitial Laser Therapy among other advanced procedures. See the brand new cutting edge Brooklyn rehabilitation center. *** Internationally Recognized as Top Pain Management Specialists in NYC authorized to treat patients in New York State using Medical Marijuana *** Pain Physicians NY (Brooklyn & NYC) provides a full range of advanced pain management services to help the patients return to a healthy and pain-free life style. A comprehensive & unique approach to pain care is individualized. The most effective pain relief treatments are available here. The clinic is internationally recognized as best in class pain management doctors & specialists and was selected to be a part of international medical team for Rio Olympic Games.
A non-invasive treatment options here go first before turning to more invasive procedures like minimally invasive surgery. Contact the physical therapy clinic by number (718) 998-9890.
Pain Management Treatment Services:
Physical Therapy Rehabilitation
Back Pain Treatment
Neck Pain Treatment
Shoulder Pain Treatment
Hip Pain Treatment
Pelvic Pain Treatment
Knee Pain Treatment
Nerve Pain Treatment
Chiropractic Rehabilitation
Sports Injuries Treatment
Medical Marijuana Pain Treatment
Sciatica
Extracorporeal Shock Wave Therapy
Transcutaneous Electrical Nerve Stimulation
Electrical Stimulation for Pain
Working Hours:
Monday: 8:00 am - 8:00 pm
Tuesday: 8:00 am - 5:00 pm
Wednesday: 8:00 am - 8:00 pm
Thursday: 8:00 am - 5:00 pm
Friday: 8:00 am - 5:00 pm
Saturday: CLOSED
Sunday:CLOSED
Payment: cash, check, credit cards.
Pain Physicians NY
2279 Coney Island Ave, Ste 200,
Brooklyn, NY 11223
(718) 998-9890
Web Address: https://www.painfreenyc.com
https://painfreenyc.business.site/
e-mail: info@painfreenyc.com
Our location on the map: https://g.page/pain-management-doctor-brooklyn
Nearby Locations:
Homecrest | Madison | Gravesend | Marine Park | Midwood | Mapleton | Sheepshead Bay
11229 | 11223 | 11234 | 11230 | 11204 | 11235
Social links:
Facebook
Twitter
Linkedin
Instagram
Youtube
Pinterest
Flickr
Yelp
Tik Tok
Find us at: md.com
View other locations Pain Physicians NY has been mentioned:
golocal247.com
us.enrollbusiness.com
us-business.info
ebusinesspages.com
yahoo.com
Pain Physicians NY Brooklyn Gallery
Recent Reviews
Highly impressed with Pain Physicians NY Brooklyn! The staff was attentive and understanding, making my visit comfortable. The physicians were knowledgeable and took the time to listen to my concerns. The clinic's focus on pain management and state-of-the-art treatments was evident. I left feeling relieved and well-cared for. I would recommend Pain Physicians NY Brooklyn to anyone seeking expert pain management services.
2279 Coney Island Ave, Ste 200, New York, New York, United States, 11223
stars
Business Spotlight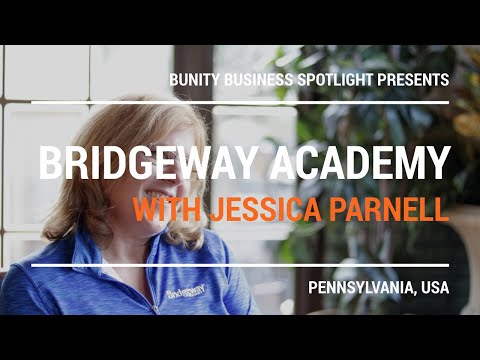 Go to business showcase