Flying Trailer Park
Flying Trailer Park is an innovative online custom designed clothing store based in Michigan. With our passion for creativity and personal expression, we have built a reputation for delivering unique, high-quality apparel that allows individuals to showcase their individuality and style. As a leading player in the fashion industry, we offer an extensive range of customizable clothing options, combined with exceptional customer service, to create an unforgettable shopping experience for our valued customers.
Our Vision:
At Flying Trailer Park, our vision is to empower individuals to embrace their uniqueness and express themselves through custom-designed clothing. We believe that fashion is a powerful form of self-expression, and we strive to provide a platform where customers can create personalized garments that reflect their personality, interests, and passions. Through our products and services, we aim to inspire confidence, foster creativity, and promote individuality in the fashion world.
Product Offerings:
We take pride in our vast selection of custom-designed clothing that caters to various styles and preferences. Our product offerings include:
Custom T-Shirts: Design your own t-shirts with personalized graphics, slogans, and artwork to make a statement that is uniquely yours.
Hoodies and Sweatshirts: Stay cozy and stylish with our range of customizable hoodies and sweatshirts, perfect for showcasing your personal flair.
Women Tank Tops: Elevate your style and make a lasting impression with our stunning Custom Designed Women Tank Tops. Unleash your individuality and embrace the beauty of personal expression through fashion. Our meticulously crafted collection showcases the perfect blend of elegance, comfort, and unique design, tailored exclusively for the modern woman.
Customization Process:
We understand the importance of personalization when it comes to fashion. Our user-friendly online design studio allows customers to unleash their creativity and bring their unique visions to life. The customization process is simple and intuitive, enabling customers to choose from a wide range of colors, fonts, graphics, and upload their own artwork or logos. Our skilled team of designers ensures that each design is flawlessly printed onto high-quality garments, resulting in a finished product that exceeds expectations.
Quality and Sustainability:
At Flying Trailer Park, we are committed to delivering products that meet the highest standards of quality. We carefully source premium materials and employ state-of-the-art printing techniques to ensure that our custom-designed clothing is durable, comfortable, and long-lasting. Additionally, we prioritize sustainability and environmental consciousness in our operations. We strive to minimize waste and reduce our ecological footprint by using eco-friendly production processes and materials whenever possible.
Customer Satisfaction:
At the heart of our business lies a deep commitment to ensuring customer satisfaction. We are dedicated to providing an exceptional shopping experience for each individual who visits our online store. Our friendly and knowledgeable customer support team is available to assist customers throughout their shopping journey, from product selection to order customization and delivery. We value feedback and continuously improve our services based on customer insights, ensuring that every customer's needs are met with utmost care and attention.
Conclusion:
Flying Trailer Park is Michigan's premier destination for custom-designed clothing that allows individuals to express their unique style and personality. With our extensive range of customizable options, commitment to quality and sustainability, and exceptional customer service, we have established ourselves as the best online custom designed clothing store in Michigan. Join us on this creative journey, and let us help you bring your fashion ideas to life in the most personalized and stylish way possible.
Flying Trailer Park Gallery
chat
Contact Us
4175 s. Meridian rd, 48637 Merrill, Michigan, Saginaw, Michigan, United States, 48637
stars
Business Spotlight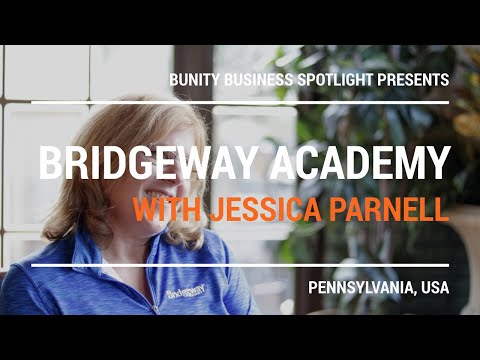 Go to business showcase