0 Posts
●
0 Followers
●
0 Likes
Velsoft Training Materials
HERE'S THE DEETS
Velsoft is the leading provider of customizable training materials, enabling customers to deliver high quality and engaging content to their staff or students using proven materials that can be edited and localized to suit any training situation or audience. Velsoft training solutions, which it hosts and delivers to its customers on-demand, enables customers to enjoy the confidence of knowing they are delivering relevant content while avoiding the extremely costly and time-consuming process of developing internal training materials.
Those instructors who truly care about generating results for their organization choose Velsoft because Velsoft has a proven record of helping organizations achieve training goals. The secret behind Velsoft is that it is a content company first and foremost. Regardless of whether customers want instructor-led training materials, eLearning, blended learning or custom instructional design, they know that tremendous time and effort has gone into each Velsoft course to ensure relevant learning objectives are identified and met.
In addition, Velsoft offers a range of educational technologies that no other organization can offer; technologies that are changing the way trainers use and manage their training programs. Leading these technologies is the Course Compiler; an exclusive technology that puts an unprecedented level of course development and customizing power into the hands of Velsoft customers.
Velsoft has truly changed the workplace learning and performance (WLP) industry by listening to what trainers and HR managers want and packaging the solution in a unique way that uses technology to expand their training options.
Founded in 1998, Velsoft (short for Velocity Software) leveraged the early power of the internet to establish itself as a pioneer in the delivery of 'editable' training materials. Providing trainers with high quality material that they could actually make changes to rather than having to write their own (or worse, buy irrelevant materials) changed the way companies managed their training programs.
Today, tens of thousands of companies in over 150 countries worldwide choose Velsoft as vendor of choice for customizable courseware, eLearning, mLearning, SCORM conversion and customizable instructional design and development.
These companies represent some of the world's largest brands including Microsoft, NASA, the United States Air Force, Pfizer, United Nations, the LA Times, Dell, Lockheed Martin, Revlon, Kraft, Michelin, Princeton University, FedEx, General Motors, Sandals Resorts, Mercedes-Benz and the Executive Office of the President of the United States of America.
Velsoft's portfolio of courses represents approximately 300 subjects and thousands of modules. Each and every course is customizable in either ILT courseware or eLearning.
Velsoft is one of the fastest growing eLearning companies on the planet and is positioned well to continue this growth. Backed by a strong management team, an array of unique technologies and outstanding product, Velsoft has continued attract and service customers from all corners on the globe.
Long term plans for Velsoft include becoming the number one eLearning brand in the $200 Billion annual workplace and performance vertical. We will accomplish this through a customer-centric approach that adds value by enabling us to differentiate ourselves from competitors who cannot offer the same experience because they cannot match our level of customer dedication or suite of unique technologies.
Velsoft Training Materials Gallery
chat
Contact Us
185 Provost St. Suite B, New Glasgow, Nova Scotia, Canada, B2H 2P8
Edit this business
stars
Featured Business Spotlight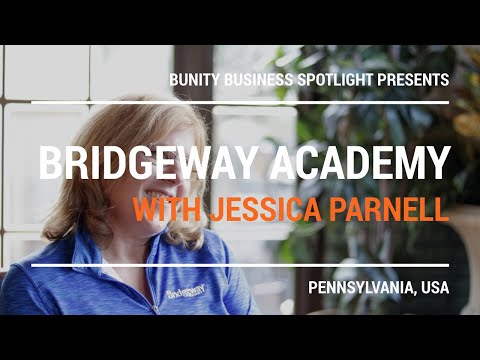 Go to business showcase