SEO Southend
SEO Southend is a local SEO company based in Southend on Sea, Essex. If you are looking for a digital marketing agency that listens to your needs and creates a plan that works just for you, as we know all businesses are different and what works for one business might not work for the next.
We believe in keeping things simple, too often we hear other SEO companies spouting a load of rubbish of techno babble that makes them sound smart and you feel stupid, they may tell you how they can rank you top of Google in a matter of days, they might also promise to rank you top for an amazing price that is so cheap compared to everyone else. And you know if it sounds too good to be true then it probably isn't. If they blind you with techno babble how is that going to help you feel part of the process? At SEO Southend you know exactly how your money is being spent and you will be able to understand it in layman terms like a good mechanic would do when you take your car in to be fixed.
We here at SEO Southend want you to be able to understand everything we tell you about how we are going to help you gain more sales. We give you regular updates about what we are doing - the SEO industry standard is to shove under the nose of a client a monthly report of all your keywords and where they are ranking on Google accompanied by some pretty pie charts and graphs. Absolute waste of our time and your time doing this pointless exercise - not only is impossible to get a true ranking position for a keyword (keywords rank in different positions-based user behavior and location amongst other things). Instead we analyse all the keywords we are ranking for you, see how many clicks we are getting for each keyword, how many times people are searching for our keywords. There are many technical metrics we can check to analyse a client's performance - although ranking position is a common metric is doesn't help your bottom line. For example, you may be ranking number 1 but you are getting the conversions into sales. Analysing our keywords performance is how we truly help our clients - getting to the top of Google is only part of it.
It just occurred to us that there are many SEO experts out. All that knowledge and all that expertise garnered over the years has been from what they have read on websites and forums on how to do SEO. The smarted SEO experts out there go the extra mile and think outside the box. We come up with new methods to rank or we adapt and expand current methods and we test all this out on our own test sites before we unleash it on to any of our client's sites. If we did exactly the same methods as others experts do then it would make it very hard for us to rank as well as we rank sites now. That's our philosophy, thinking differently and acting differently in everything we do. We speak to all our prospective clients in a way that isn't boring like you might get with other SEO companies when you first meet them. Even our advertising is different - we never do the same things as other agencies -not only is it boring but it doesn't make you stand out or sound interesting. We like to be the guest you want to talk to at a party not some old bore who you don't understand and has not got anything interesting to say.
To get your business top of Google apart from a few administrative details that we need from you there is one real thing we need from you when it comes to SEO and that is patience! These things don't happen overnight and if we did use some dodgy black hat methods to get you there quickly, we would soon get spotted by Google and given a huge slap by it, so you see there are no short cuts. You have to be patient with your chosen SEO company but that does not mean you have to sit there in silence hoping that in a few months' time they have achieved your goals. You can get involved as little or as much as you want when it comes to writing new content for your site or being active on social media for your business. You can also ask your SEO consultant for regular updates on your sites progress and if you don't see movement in your rankings much after 3 or 4 months and they cannot provide a valid enough reason for that then you decide to leave and try another SEO company.
At SEO Southend we believe in honesty and transparency that is why we never give any promises or guarantees to clients. Instead we offer projections based on the data available and our experience with past situations with other businesses in a similar industry that had a similar set of initial data. We explain in plain and simple terms how we rank your business on Google. You might not understand how each piece of the pie works but you understand that there are different parts and all need to be done and done well. Each piece of the pie needs the other otherwise the structure fails and all that work is for nothing! We like to keep in touch with our client in a way that is comfortable for them so whether that's email, phone, WhatsApp or Zoom. We are there for you to answer any questions you have and we are there to keep you updated on all the latest developments. We mentioned client patience earlier because we have been through this whole process countless of times where we get a new site to rank and we see it go from nowhere to bringing an extra revenue stream for our happy clients. Part of being honest and transparent is not just saying what you will do but actually what can and does happen on our journey together. For example, newish websites don't just climb the Google rankings at a nice steady pace say from page 13 until they get to page one. They have huge jumps up and down and sometimes disappear from Google and clients can sometimes panic as their site has dropped a few pages or has disappeared. That is why we inform you in advance of this phenomenon that Google does sometimes, it is called the "Google dance." Google like to test sites out particularly new ones to see how they fair on certain pages etc. and they always do this for 21 days." We don't panic, instead we just ignore it and carry on what we were doing before the Google dance and when things have settled your site usually comes back very strong. And if we think you are doing something wrong to your site and hurting it, we will tell you - we prefer a site to earn money over looking beautiful - we obviously want both but we first focus on the ranking side of things as spending hours or days making your site look amazing is time wasted trying to get to the top of Google. When it is top that is when we start adjusting your design and ad copy on the site so we can get you a higher conversion rate when it comes to the traffic that finds your site. So, you see the bottom line with SEO Southend is to get our clients more sales in a way that works and works well over many years we find a proven and trusted blueprint. We always have our business hats on as we know SEO has to be part of your goal - getting more sales!
Services we offer here at SEO Southend include: Marketing services, marketing consultant, marketing company, web designer, Search Engine Optimisation Service, digital marketing, Local marketing services.
chat
Contact Us
stars
Business Spotlight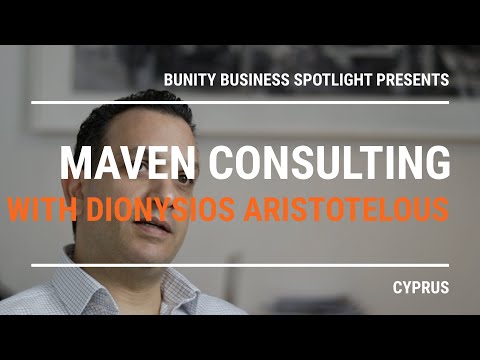 Go to business showcase