Crossroads Care Rx Pharmacy
In the bustling town of Bainbridge, Indiana, a beacon of pharmaceutical excellence shines brightly — Crossroads Care RX Pharmacy. Located at 209 East Pat Rady Way Ste B, this pharmacy has been serving the community with dedication and commitment, providing a wide range of medication services and drugs to meet the healthcare needs of its residents.
Personalized Medication Services:
One of the key features that set Crossroads Care RX Pharmacy apart is its personalized approach to medication services. Unlike large chain pharmacies, this independent pharmacy takes the time to understand each customer's unique health requirements and preferences. The staff is not just knowledgeable but also compassionate, making sure that every individual receives the attention and care they deserve.
Prescription Filling and Refills:
At Crossroads Care RX Pharmacy, prescription filling is swift and hassle-free. Whether you have a new prescription or need a refill, their efficient team ensures that you get your medication on time. They collaborate closely with healthcare providers to ensure accurate prescription dispensing and also offer timely reminders for refills, so you never have to worry about running out of essential medications.
Medication Synchronization:
For patients managing multiple medications, medication synchronization is a valuable service offered by Crossroads Care RX Pharmacy. They help synchronize all your prescriptions to be refilled on the same day each month, making it incredibly convenient to manage medications and reducing the risk of missing doses.
Medication Therapy Management:
The pharmacy's Medication Therapy Management (MTM) services cater to patients with complex medication regimens or chronic conditions. Their expert pharmacists review your medications, identify potential interactions or side effects, and work with you and your healthcare providers to optimize your treatment plan for better health outcomes.
Over-the-Counter (OTC) Medications and Supplements:
Crossroads Care RX Pharmacy understands that health and wellness go beyond prescriptions. They offer a comprehensive selection of over-the-counter medications and supplements to meet your diverse healthcare needs. From pain relievers and cough medicines to vitamins and dietary supplements, you can find a wide array of products to support your well-being.
Vaccination Services:
As a community-focused pharmacy, Crossroads Care RX is actively involved in promoting public health. They provide vaccination services, including flu shots and other essential vaccines, to help protect the community from preventable diseases.
Compliance Packaging:
Medication adherence is crucial for optimal health outcomes, especially for individuals taking multiple medications. Crossroads Care RX Pharmacy offers compliance packaging, where medications are organized into individual doses, making it easier for patients to take the right medications at the right time.
Extensive Drug Inventory:
The pharmacy boasts a well-stocked and diverse inventory of prescription medications, ensuring that customers have access to the medicines they need promptly. Their collaboration with reputable pharmaceutical suppliers ensures the availability of high-quality drugs that meet stringent quality standards.
Pharmacist Consultation:
In addition to their exceptional medication services, the pharmacy's team of experienced pharmacists is always ready to provide personalized consultations and answer any medication-related questions. Whether you need advice on drug interactions, side effects, or general health inquiries, their pharmacists are knowledgeable and approachable resources for the community.
Conclusion:
Crossroads Care RX Pharmacy at 209 East Pat Rady Way Ste B, Bainbridge IN, 46105, is undoubtedly a pillar of healthcare support in the Bainbridge community. This pharmacy has won locals' confidence and appreciation with its individualized attention, wide selection of pharmaceutical services, and dedication to client well-being. Crossroads Care RX Pharmacy in Bainbridge, Indiana offers top-notch pharmaceutical services, including prescription filling, medication consultation, and over-the-counter drugs and vitamins.
chat
Contact Us
209 East Pat Rady Way Ste B, Bainbridge, Indiana, United States, 46105
stars
Business Spotlight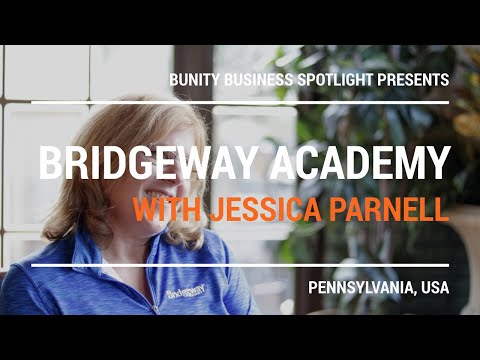 Go to business showcase