Leadership Empowerment and Psychological Services, Inc.
Leadership Empowerment and Psychological Services (L.E.A.P.S.) offers a "full" range of Leadership Development and Empowerment, Individual, Family, Group Counseling & Coaching services for Children, Teenagers, Adolescents, and Adults. John Daniel, president of Leadership Empowerment and Psychological Services and their professional trained associates are relational, congenial, trustworthy, and confidential and specialists providing leadership and therapy services to a global clientele.
Philosophical Overview
Leadership Empowerment and Psychological Services (L.E.A.P.S.) has a deep rooted an uncompromising philosophy that buttressed on excellence, commitment, top-level academic training, proven experience and professionalism.
In this regard our growing associates include qualified Christian Counselors, Licensed Counselors, Masters Level Therapists, Licensed Mental Health Counselors, Leadership and Executive Business Coaches, Image Enhancement Coaches who provide counseling for emotional, mental, physical and spiritual care including marriage, individual, family, substance abuse and more. 
Unconventional Approaches
L.E.A.P.S. provides leadership development and empowerment as well as therapeutic services for a multicultural and diverse global demographic. At the corpus of our company's philosophy is a wholistic approach that encompasses life enrichment, transformation, regeneration, and restoration. In short, we focus on the "WHOLE PERSON" i.e. mind, body, soul, and spirit. Some of our clients are open to untraditional approaches to therapy such as prayer, intercession, and deliverance. However, we do not skew our intervention strategies to either Christian or non-Christian methods, rather we construct and tailor balanced intervention strategies to meet the specific needs of each individual. In this regard, numerous endorsements and testimonies continue to be forthcoming, many of which can only be described as miraculous. In addition our company is in the process of conceptualizing Caribbean-focused teen and adolescent mission workshops and camps aimed at proving therapy while developing the leadership skills of many of our society's troubled teens and adolescents. 
LIFE DEVELOPMENT SERVICES
  COACHING
Ø  Personal Life Coaching
Ø  Executive Leadership Coaching
Ø  Middle-management coaching
Ø  Education and Career Coaching
Ø  Team Coaching
Ø  Spiritual Coaching
COUNSELLING
 Ø  Crisis Counseling and Grief Therapy
Ø  Tele-counseling
Ø  One-on-one counseling
Ø  Video counseling
Ø  Pastoral Counseling
CONSULTATION
 Ø  Corporate
Ø  Business
Ø  Industrial
Ø  Government
Ø  Educational
Ø  Christian
 CORE COMPETENCIES
·         Leadership Empowerment and Development
·         Leadership Styles and Development
·         Leadership Policy Development and Ethics
·         Strategic Planning and Decision making
·         Diversity Management and Leadership
·         Transformation Leadership
·         Team Leadership
·         Organizational and Industrial Psychology
·         Leadership Psychology
·         Consultation Psychology
·         Psychology of Leadership
·         Human Relations Development
·         Employee Training and Development
·         Motivation and Team building
·         Mediation
·         Consultation and Negotiation
·         Organizational Development
·         Organization Systems and Culture change
·         Conflict Resolution
·         Group dynamics
·         Problem-solving and decision-making
·         Survey development
·         Data analysis
·         Research methodology and validation testing
·         Interviewing techniques
·         Personnel selection and Performance management
·         Productivity assessments and evaluation
·         Workforce Development Planning
Leadership Empowerment and Psychological Services, Inc. Gallery
chat
Contact Us
Rendezvous Terrace, Christ Church, Florida, Barbados, 0000
Edit this business
stars
Business Spotlight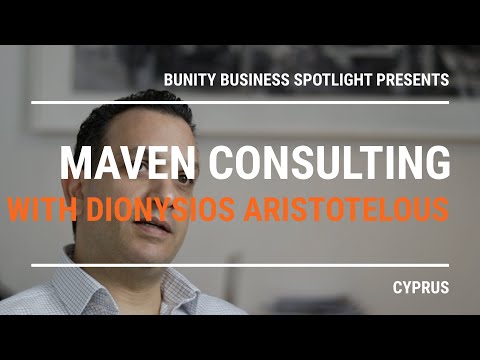 Go to business showcase