718 Car Lease
718 Car Lease is here to offer you the best auto leasing deals in New York. We have been helping people solve their transportation needs for years, and would be happy to work with you too. We are unlike other dealerships in the area, and would be happy to show you what sets us apart from the competition. Take some time to read through this website to learn more about how we can help provide you with the best leasing experience possible.
Lease Any Make and Model
One of the many things that we do differently from other dealerships is that we offer our customers all makes and models. Most dealerships work only with two or three manufacturers, which severely limits how many options their customers have. This is necessary because they are limited on the size of their car lot so they have to pick and choose who they work with.
When you shop with 718 Car Lease, however, you will have access to vehicles from ford lease deals, GM, Dodge, Chrysler, Lexus lease, Mercedes, BMW lease deals, and many others. From affordable cars to luxury suv lease deals, domestic options, and imports, we have something for everyone. We make this possible by operating off the internet rather than only direct in-person sales. While this may seem unusual at first, it is actually a much more convenient and effective way to get the vehicle of your dreams here in Brooklyn.
Best Car Lease Broker
As an auto leasing broker, we work directly for our customers to provide them with the best overall leasing experience. You will work with one of our auto lease specialists to determine which vehicles are right for you in your situation. Once we know what you are looking for, we will go out to all the dealerships in the region and find which ones have what you need. We'll then negotiate the lowest possible price on your behalf.
Since we bring so much business to these companies, and we handle all the back end work for them, they are able to give us a lower price than would otherwise be possible. Once the paperwork has been completed, we'll have your new vehicle delivered right to your home or business so you don't have to worry about a thing. This is the best and most convenient way to lease a car in Brooklyn today. If you're worried about leasing a car you have never even test driven, don't be concerned. We can have the vehicle brought to you ahead of time for a test drive too! Our team can be reached by dialing 718-393-5620.
Working Hours:
Mon-Th, Sat 09:00am-09:00pm;
Fri 09:00am-07:00pm;
Sun 10:00am-07:00pm.
Payment: cash, check, credit cards.
CONTACT US
718 Car Lease
195 E 100th St
New York, NY 10029
718-393-5620
http://718carlease.com
https://twitter.com/CarLease6
https://www.instagram.com/718CarLeaseNY
https://www.youtube.com/channel/UCM2_MhgmnsEhAmuWelcI9_w
https://718carlease.tumblr.com
https://www.pinterest.com/718carlease
https://goo.gl/maps/XQPAHQYr33mqQre29
Keywords: Car Leasing Service, Auto Leasing, Lease Transfer, Lease Termination, lease a car nyc, leasing a car nyc, car lease nyc, ford lease deals, best lease deals, honda lease deals, toyota lease deals, lease deals, car lease nyc, audi lease, hatchback cars, mercedes lease, honda lease, lexus lease, hyundai lease, lexus lease deals, car lease deals, nissan lease deals, jeep lease deals, best car lease deals, kia lease deals, range rover lease, bmw lease deals, how to lease a car, bmw lease specials, best car deals, lease swap, lease car, car leasing, mazda lease deals, acura lease deals, mercedes benz lease, infiniti lease, lexus lease specials, buick lease deals, best cars to lease, audi lease specials, audi q5 lease, hyundai lease deals, vw lease deals, subaru lease deals, best suv lease deals, lease bmw, audi lease deals, gmc lease deals, lease takeover, volkswagen lease deals, lexus of manhattan, chevrolet lease deals, mini cooper lease, suv lease deals, take over lease, lease specials, mercedes s550 coupe, lexus lease offers, cars for lease, maserati lease, gmc lease , infiniti lease deals, mercedes lease deals, car leases, lease cars, car lease specials, lincoln lease deals, dodge lease deals, maserati ghibli lease, land rover lease, honda lease specials, best car to lease, lease mercedes, leasing cars, dodge lease, legend leasing, lease audi, auto lease deals, truck lease deals, toyota lease specials, jaguar lease, cadillac lease deals, bmw x3 lease, best lease deals 2020, ford lease specials, lease a jeep, bmw lease specials, lease a bmw, volvo lease deals, cars to lease, car leasing, sport cars
chat
Contact Us
195 E 100th St, New York, New York, United States, 10029
stars
Business Spotlight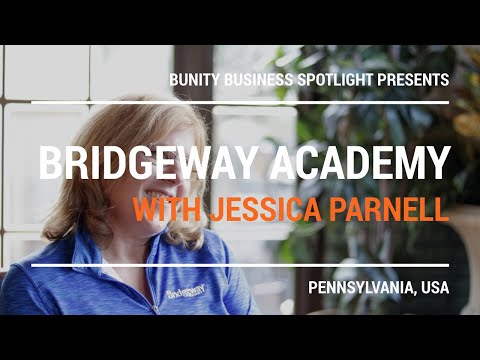 Go to business showcase